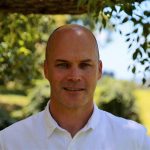 Fred Redell, Co-Founder and Managing Member, BlüNebü
What is the biggest difference between the energy scene in Hawaii five years ago and today?
Hawaii is entering into the next uncharted territory in the energy revolution (Phase 2 of X).  While many were fixated on the energy source and some have thought about batteries for energy shifting (Phase 1), the new problems to solve and opportunities to develop technology upon will be circulating current, short circuit duty, inertia, frequency control, etc., the things that used to just come with the resource.  This coming need is still completely invisible in many places in the US given the grid architecture there relative to the penetration of renewable resources.  I'm particularly interested in MECO's Molokai presentation (or seeing it again).  It is a glimpse into what's needed next.
For someone trying to decide whether to attend this conference for the first time in 2019, who would benefit by attending?
Being able to directly interface with utility and solution providers and learn first hand what will be needed on a high-renewable-penetration grid will allow innovators to run to where the Frisbie will be.  This is important for anyone wanting to know if, how, and when their concept is a fit before learning about it already being done by someone else.
What moment do you remember most vividly from a prior year of the conference?
In 2017 Gil Penalosa's keynote address on 8 80 Cities stuck with me.  It allowed me to think not only about energy but how structurally as a society we have created systems that favor the past, a specific industry, or a concept that isn't necessarily aligned with our goals.  It also gave me hope that people can actually look beyond their own interests and work on common benefit.