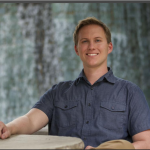 William Giese, Executive Director, Hawaii Solar Energy Association
People talk about an "energy transition".  What do you think we are transitioning to and how long will it take? 
Ostensibly, we are transitioning to a 100%RPS measured by utility sales, as well as all the other types of "clean" transitions we're attempting to make (decarbonization, EVs, etc). The reality is that it will take as long as it takes, but we are acting today without a sense of urgency that I believe is appropriate considering our climate predicament. To me, the greater risk is a slow, cautionary transition that fails vs. a faster, loftier transition that fundamentally changes the systems that created this mess in the first place. We owe it to ourselves and future generations to try better, and do better.