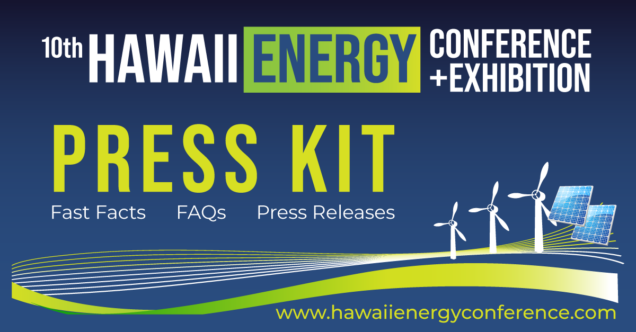 Download the Press Kit for 2023– for Hawaii Energy Conference with Fast Facts, FAQ and Press Releases.
See what organizations attend the Hawaii Energy Conference
---
Media Registration
Media registration at the Hawaii Energy Conference is complimentary to accredited media, which includes reporters, editors, videographers and photographers affiliated with established broadcast, print or internet media organizations.
To obtain a media badge contact info@hawaiienergyconference.com
---
Social Media
Help us get the word out on social media.
Join us at the 2023 Hawaii Energy Conference as we return to the MACC to celebrate 10 years of energy conversation #HEC2023 https://hawaiienergyconference.com
Why attend #HEC2023? Learn from thought leaders about key issues in the industry exploring how to invest with knowledge and respect in Hawaii. Program includes Keynote speakers, panels, interviews, spotlight talks and more. Check out the program at hawaiienergyconference.com/program/
Why Attend #HEC2023? Connect and collaborate with networking opportunities through the virtual platform with access a week early! Forge partnerships to address common issues and concerns. Learn more at hawaiienergyconference.com