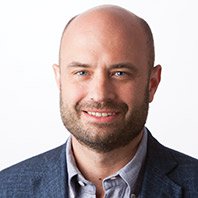 Edward Fenster, Sunrun Co-Founder and Executive Chairman, will address the Hawaii Energy Conference on March 27, 2019.
Asked to name his favorite thing by his preschool teacher Fenster replied without hesitation, "Electricity!" Therefore, it is not surprising that he now steers the largest dedicated residential solar, storage, and energy services company in the U.S., bringing affordable and sustainable solar generated electricity to thousands of homes across the nation.
Sunrun was the brainchild of Fenster and Co-Founder Lynn Jurich. Together they created a company known for innovation in a highly regulated and often uncertain environment.
Fenster brings to the Hawaii Energy Conference his years of experience in design and testing new energy systems, while developing consumer-focused financial structures. The theme for this year's conference is "Innovation in Practice." No one comes more qualified to explore this theme than Edward Fenster.
The Hawaii Energy Conference is presented by Maui Economic Development Board, Inc. in collaboration with the Maui County Office of Economic Development. The conference explores national and international trends in energy through the prism of Hawaii's energy environment. Energy, Business, and Environmental professionals of all stripes from our global community will benefit from the conference's in-depth conversations with energy industry leaders and the ample networking time provided.