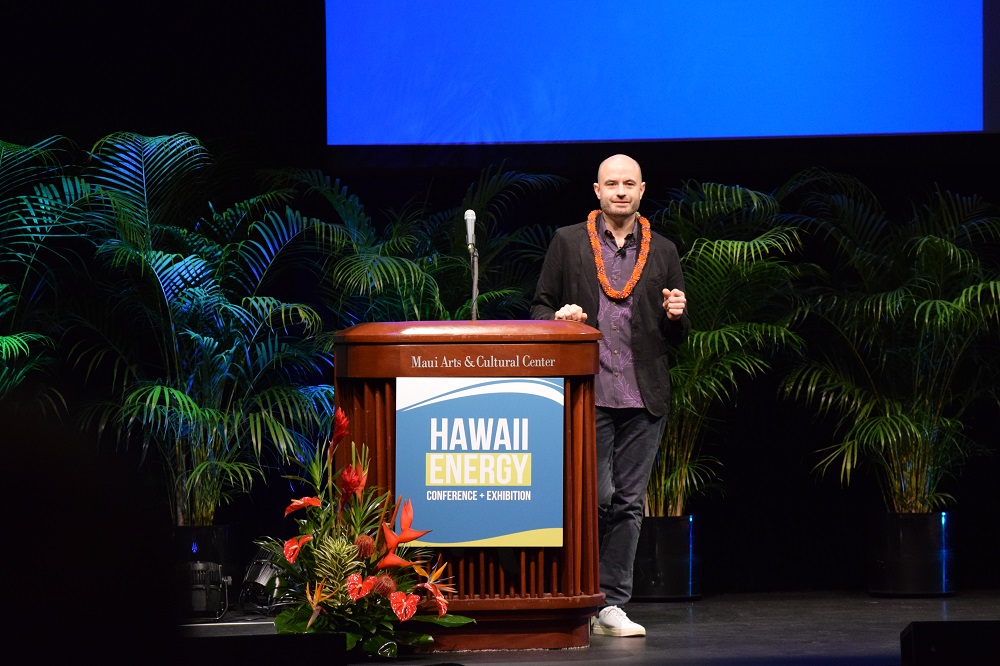 The 7th annual Hawai'i Energy Conference will explore the timely issues of beneficial electrification and the design of an equitable energy transition. The dates are March 18 and 19, 2020. Presented by the Maui Economic Development Board (MEDB) and supported by the County of Maui Office of Economic Development, the Hawai'i Energy Conference is the leading energy conference in the islands and brings together regional and national experts on energy policy, strategies, leadership and innovation.
Participants will take a deep dive into how electrification can be "beneficial". As more functions are served by electricity, demand for electricity will rise. This opens pathways for more deployment of renewable generation, which supports the sort of ambitious decarbonization goals that state legislatures throughout the nation are enacting.
"Keynote and panel presenters will attempt to answer a number of questions regarding the benefits, challenges, and practical limits of electrification", said Doug McLeod, Conference Chair.  "How can this concept have meaning so that 'beneficial' does not become another throwaway word like 'clean' or 'green'?  How does beneficial electrification differ from low cost energy and ideas of what is just?"
Given the wildfire issues affecting the West, will there be the same access to electricity for those who cannot afford microgrids or DERs? Can an electrified system be more resilient and efficient? What are the alternatives to electrification?
When exploring equity, the conference will consider how we can break through economic, cultural and linguistic barriers to ensure that we have an energy system that works for everyone.  Where should we invest and put equity into equity? What does an equitable energy transition look like? Is it possible to create a transition that respects local cultures, is socially just, and protects our most vulnerable?
"These topics are not unique to Hawai'i," says Frank De Rego, Jr., Director of Business Development Projects at MEDB and Program Committee Vice-Chair. "Whether someone lives on an island or not, they will benefit from participating in the conversation to explore pathways to creating an equitable, resilient energy system of the future."
The HEC consistently attracts energy industry leaders from Hawai'i, the Mainland, Japan and Europe to exchange ideas on how to better serve customers in the Islands' rapidly changing energy environment. Participants can take advantage of the ample networking time and have access to the leading experts in the state.
Registration for the March event, held at the Maui Arts and Cultural Center in Kahului, will be launched in December.